Well, I've been working from home for 6 weeks now and have at least 5 more weeks to go. I suspect even when we get the "All Clear" to return to work, things will be different. And that makes me kind of sad. It's been a pretty unique time to go through that's for sure.
Working from home every day hasn't changed too much how I menu plan. Although now I'm feeding more people lunches – and not having to pick lunches that pack up well in a lunchbox. The "no lunchbox" thing is kind of nice, but I'd be lying if I said the "feeding everyone a real lunch" is my favorite thing.
As I write this, things are starting to look like they'll be changing. In a couple of weeks, salons can open back up. Restaurants can open back up. All with limitations, of course. I know my kids want to hear that parks can open back up. And all of Omaha is eager for the zoo! But, for now, I'll still plan on easy meals. And meals that take advantage of what's in my pantry. And meals that make great leftovers (for lunch, ya know!) If you need lunch ideas, try this list of 35+ lunch ideas for families. If you're looking for a menu plan WITH a shopping list and only with 5-ingredients (or less), try our newest cookbook and menu plan – 'Incredibly Easy 5-Ingredient Meal Plan and Cookbook' available on Amazon!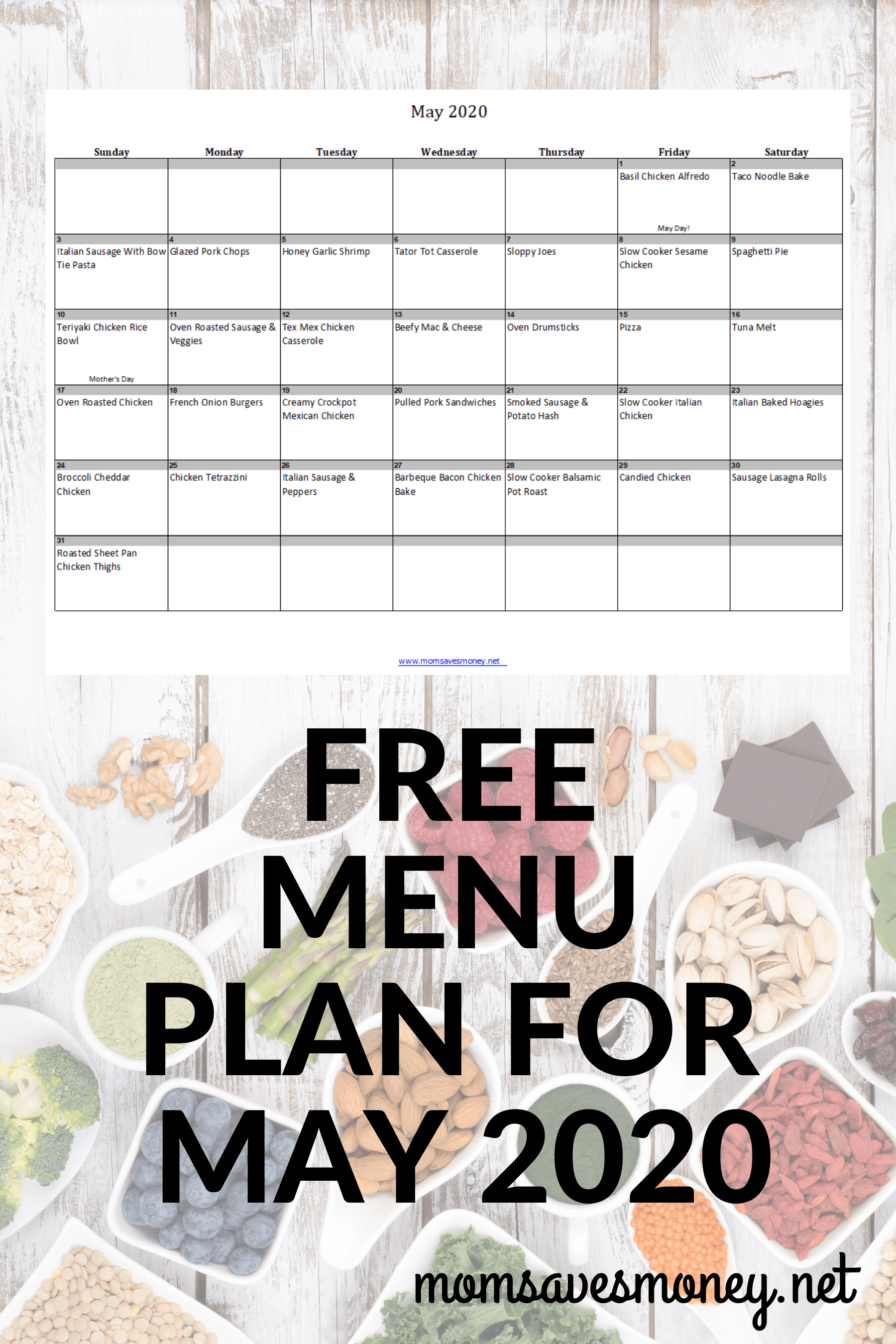 Available Formats: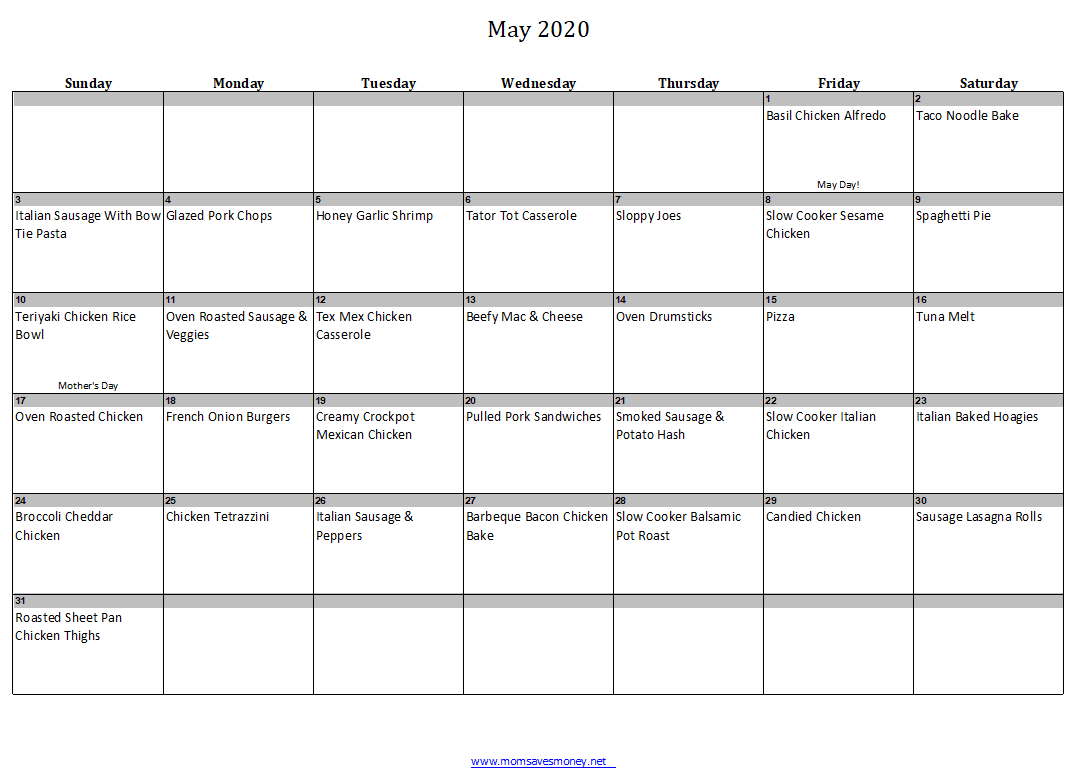 Recipes in this menu plan:
Taco Noodle Bake
Italian Sausage With Bow Tie Pasta
Glazed Pork Chops
Honey Garlic Shrimp
Tator Tot Casserole
Slow Cooker Sloppy Joes
Slow Cooker Sesame Chicken
Spaghetti Pie
Teriyaki Chicken Rice Bowl
Oven Roasted Sausage & Veggies
Tex Mex Chicken Casserole
Beefy Mac & Cheese
Oven Drumsticks
Pizza
Tuna Melt
Oven Roasted Chicken
French Onion Burgers
Creamy Crockpot Mexican Chicken
Pulled Pork Sandwiches
Smoked Sausage & Potato Hash
Slow Cooker Italian Chicken
Italian Baked Hoagies
Broccoli Cheddar Chicken
Chicken Tetrazzini
Italian Sausage & Peppers
Barbecue Bacon Chicken Bake
Slow Cooker Balsamic Pot Roast
Candied Chicken
Sausage Lasagna Rolls
Roasted Sheet Pan Chicken Thighs
Jayme is a wife to 1 and a mother to four little boys. She tries to coupon, builds a smart stockpile, and always meal plans. While she likes to cook, she's in the stage of life where simple is usually better – she never knows how many hands she'll have free at dinner time! You can find her on Instagram.